Hideo Kojima's Playstation 4 title Death Stranding is a strangely transfixing journey of a video game, one characterized by its languorous tech-dotted tempo and a realistically rugged, bleak backdrop. The game's protagonist is tasked to traverse the elements and navigate through a challenging post-apocalyptic landscape while hauling cargo supplies with a premature baby named "Lou" strapped to his front. Yeah, it's more than a little weird, and is best watched than described.
Death Stranding has been out since last November for the PS4, but Hideo Kojima and KOJIMA PRODUCTIONS made a surprise announcement with the reveal of a limited release J1A-GTKP jacket, a navy and black outerwear piece made in collaboration with techwear label, Acronym, as an official tie-in commemorating the game.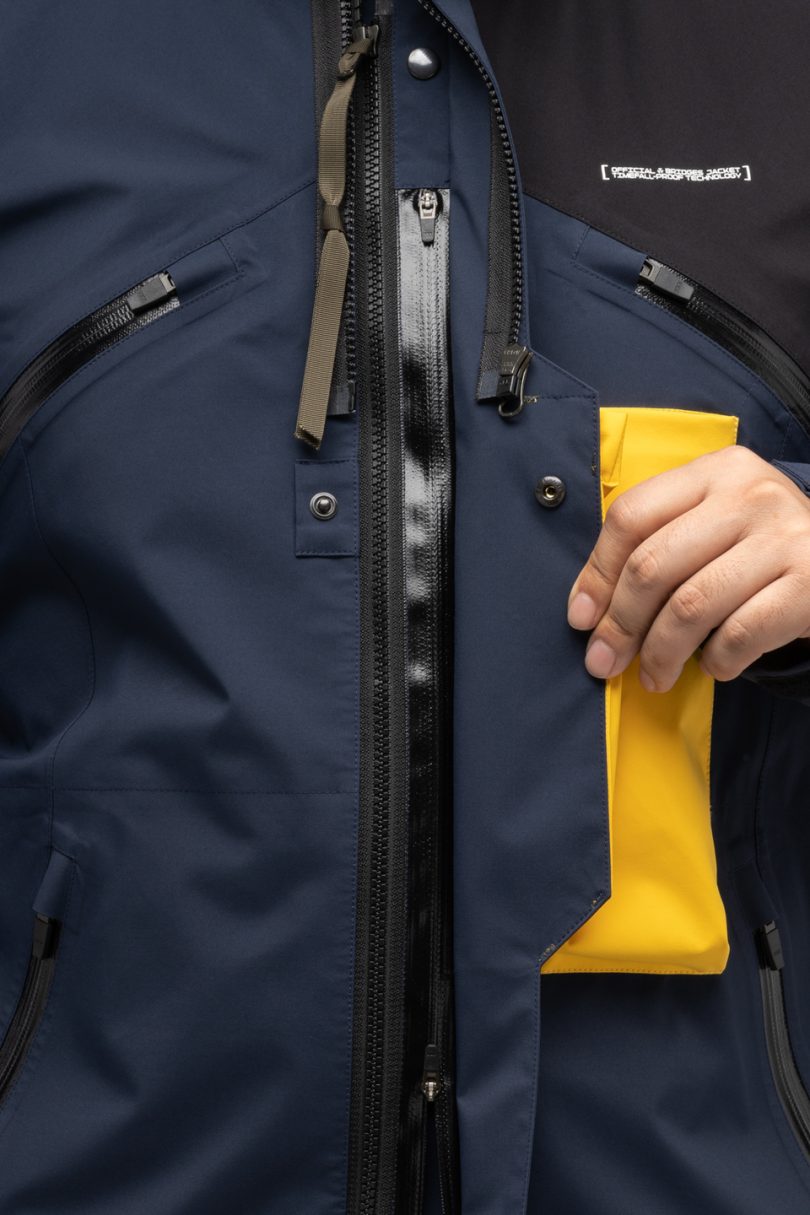 While this commemorative edition doesn't include a "BB" ("Bridge Baby") as portrayed in the game, the anorak is outfitted with a Gore-Tex Pro fabric outer shell to weather IRL conditions, alongside a multi-position convertible storm collar, storm hood with an adjustable visor. The J1A-GTKP also features Gravity Pockets along the arms for storage, an elongated liner access zip, and a big yellow Flak pocket up front in lieu of the capsule where the sensory attuned infant resides in the game (the cargo carrying cases and backpack are also not included).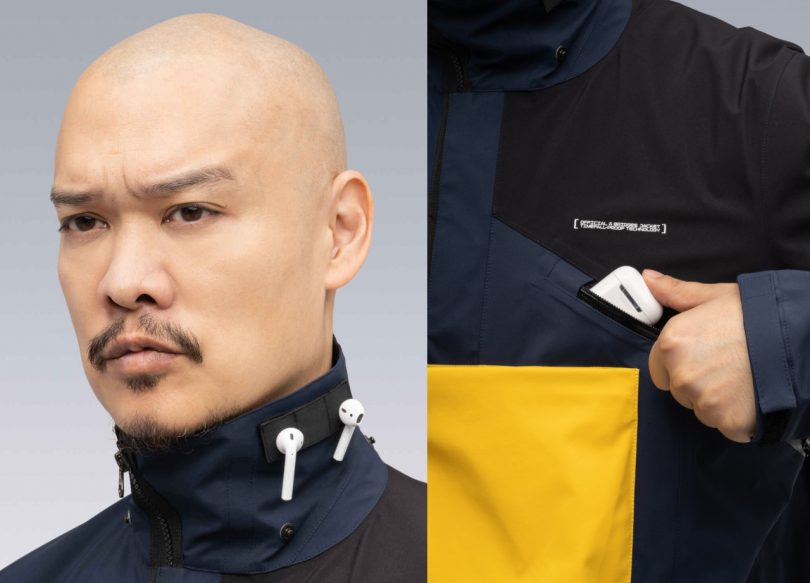 Despite the steep $1,900 price tag, the Acronym J1A-GTKP sold out immediately as a highly desirable collector's piece of gaming history.