Designed in collaboration with MUT Design, LZF again brings about the feeling of wood touched by light with Lens wall lights and the Tomo collection. Simple yet complex, both series bring about high design while integrating LED and bluetooth control to help keep your space smart.
Lens' wood veneer shade surrounds a light and a central void, creating a symmetrical flow with no edges. The wall version places a mirror in the void, while the table and floor options remain open and incorporate a slender metallic base that keeps the shade in place. The soothing series has two shade types: circular and elliptical, with the elliptic version available in both an elongated and a truncated ellipse. Lens comes in several veneer options.
Inspired by books placed side by side, Tomo is made from a series of oblong shapes. Graphic and geometrical, the wood veneer collection is available as a suspension lamp as well as a table lamp. Thoughtfully designed, Tomo presents as a beautiful object even when not in use. Tomo also comes in several veneer options.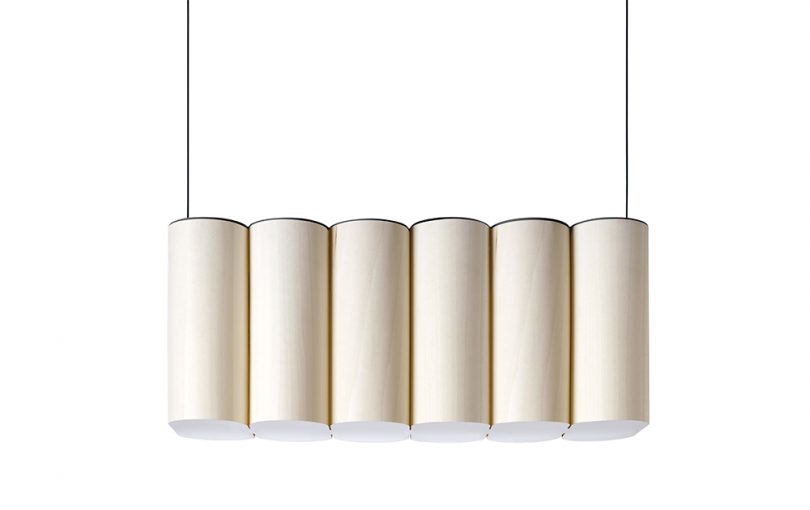 To learn more about Lens and Tomo, visit lzf-lamps.com.